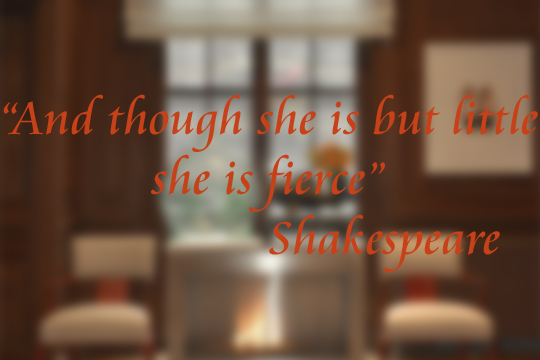 My Experiences and What I Learned Working with Vicente Wolf
Part II
by Laura Cattano
After working for 4 years as an administrative assistant to top interior designer, Vicente Wolf, I was compelled to put my thoughts about the experience on paper.  Though my tenure with Vicente Wolf Associates (VWA) ended in 2003, my work and who I am as a person and professional continues to be impacted by his vision, his design philosophy – and his spirit. 

Have a Presence
Anyone who's met Vicente can feel his presence and it's not just from the fact he's tall, fit and handsome. It's his energy; calming yet intense, confident. I think it's part of the reason he can stay in control with his clients as it demands a level of trust and respect. He also has great taste and personal style.
Fake it till you make it was my mantra for the first few years as I was building my business and reputation. Think you're great and eventually you'll feel it. Think you're not so great and everyone will think the same. How you dress helps with your mindset too.
I was at a conference for professional organizers years ago and I dressed as I would if when meeting a client for the first time; silk blouse, nice pants, heels. I overheard a couple attendees comment about how I was overdressed 'where does she think she's going' is what I believe they said. They were in wrinkled khakis and their business logoed t-shirts and sneakers (enough said). During the key note presentation, the speaker asked how many of us had our own business, 90% of the hands went up. She then went on to say how disappointed she was to see how many of the attendees were dressed. 'We're not here to organize a garage' she said. 'This is a professional conference and you should be dressed as such'. Afterwards several of us started talking and I told them that I'm in NYC I wouldn't get hired if I didn't look good. How would anyone trust me to do anything if I looked like a slob with no taste?
The Questionnaire
My main goal when working with clients is to help them live the life they want in the space they have. Vicente does a lengthy written questionnaire. I do a more it more informally but many of the questions I ask are from his questionnaire, making sure my clients think about and write down how they want to live, how they want their spaces to feel and their personal preferences like they don't rattan baskets, acrylic, etc. It's not only helpful to me, it forces the client to start thinking differently about their space and is integral to my process and their satisfaction with the results.
Have a Life
I'm just getting to applying this for myself.  The fact Vicente runs his interior design business during actual business hours, 9-5pm and not demanding or expecting his employees to stay late and work weekends is pretty incredible. 'I have a life and so should you' I remember him saying.
About a year ago, after running my business for 11 years I had the realization that I basically worked every day for the past 3 years. No surprise, I was totally burned out and had to stop in my tracks. I thought of Vicente and how important it was for him to make time to travel, go to museums, the theater, and have down time to get perspective, inspiration and time to reboot and avoid burnout. I apply this to my life now!  Better late than never.
Present Wholly
Over the years I've had several clients who have worked with interior designers with varying degrees of satisfaction. The most recent and noteworthy is a client I'll call K who moved into an apartment in a beautiful building in Tribeca with the help of a fairly well-known interior designer.
Thankfully K had the good sense to send me what the designer was planning for the six closets as I had to re-map everything (what category of stuff goes where) and design them all from scratch. Nothing she forwarded made sense but that's not what I wanted to talk about….
I went to see K to help her unpack her things in the new space and was horrified when I walked in. It was still under construction, she had only about 40% of the furniture in, no accessories, limited lighting and no art on the walls. K said the designer was STILL sending her options for furniture. Understandably K was beside herself. K was seeing every mistake, focusing in on what she didn't like PLUS was getting an earful from all the guys there still working; electrician, AV guys, etc. as to how the designer was so unprofessional, which is why they were still working. K asked if she was overreacting, that maybe this is just how these things go, I couldn't help but feel so bad for K.
K knew I worked for an interior designer, so I explained Vicente's process; how he presents wholly, with photos, renderings, fabric sample and all the numbers in a binder. That he wouldn't let you move in until it was complete, so he can do a reveal. He does it that way as he doesn't want his clients going thru what K was going thru. I helped her source some of the last pieces (at this point she was over dealing with the designer).  Needless to say, neither K nor anyone she talks to will ever recommend this designer, which is the biggest part of building a business.
Laura Cattano is celebrating over 12 years in business as a professional organizer with a focus on design and a 'living better with less' philosophy. She has helped countless people in NYC create spaces that feel like home and support how they want to live no matter the size or budget. Laura Cattano's ORGANIZATIONAL DESIGN work and advice can be seen in the New York Times, NY Magazine, Cosmopolitan Magazine, Elle Magazine, Instyle.com, Architecturaldigest.com, Refinery29.com, Lonny.com, RealSimple.com, and Martha Stewart.com