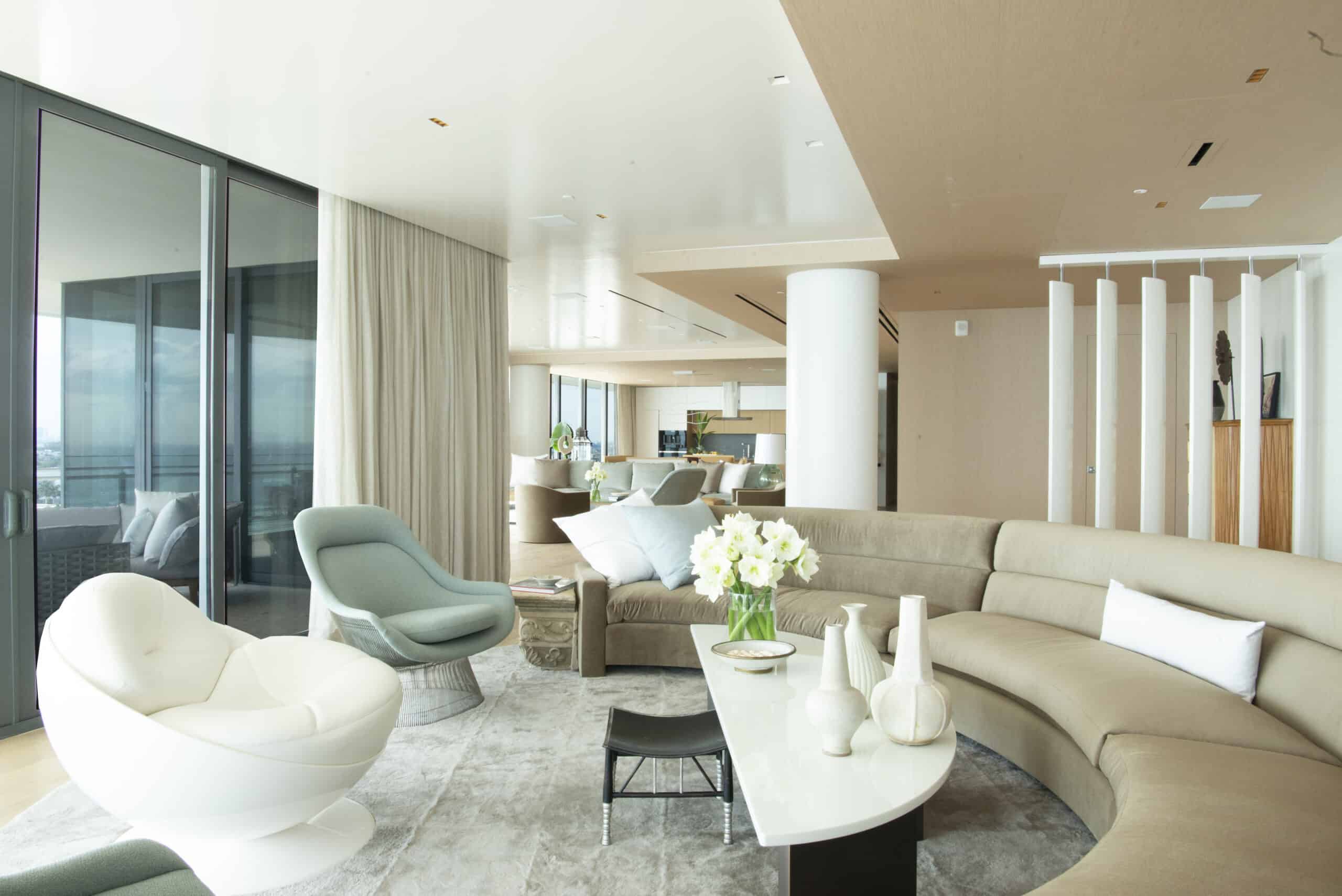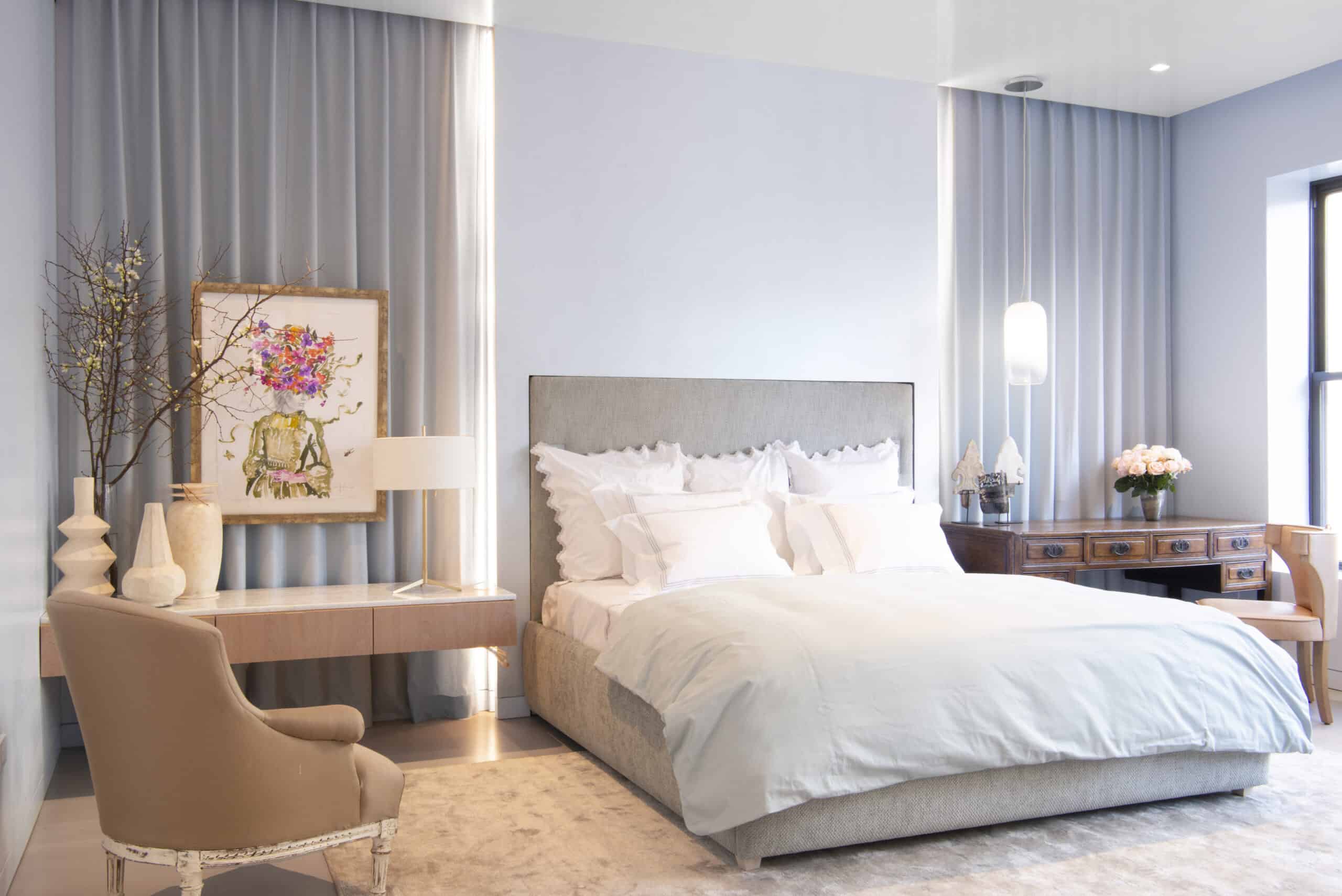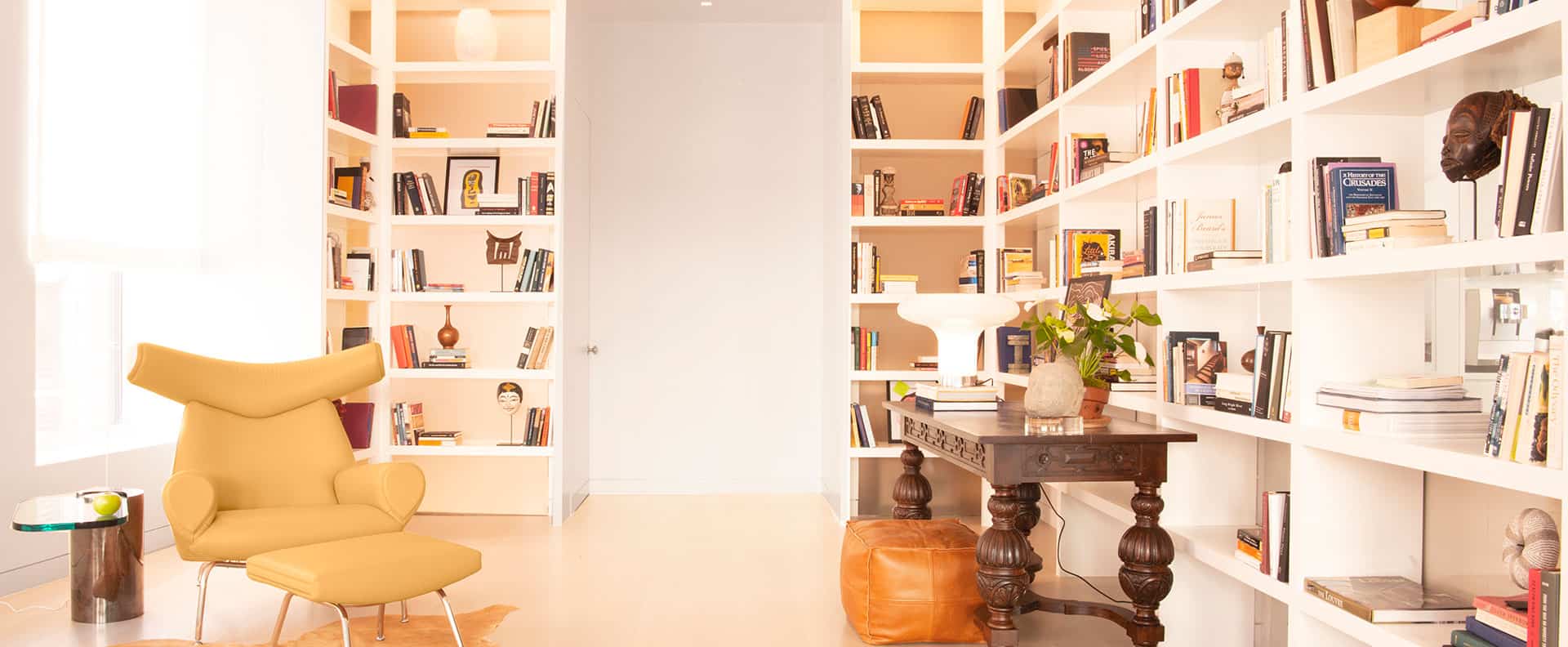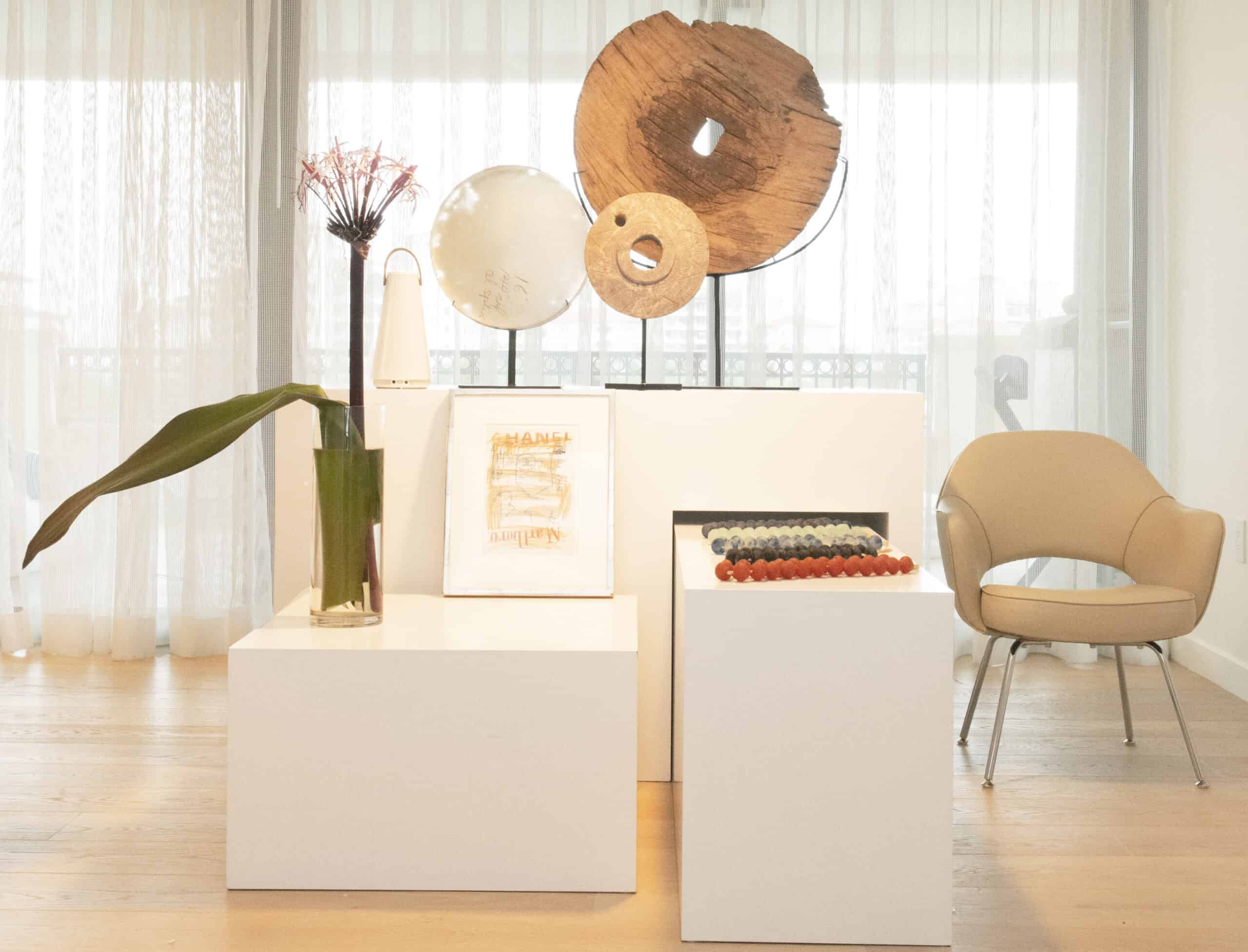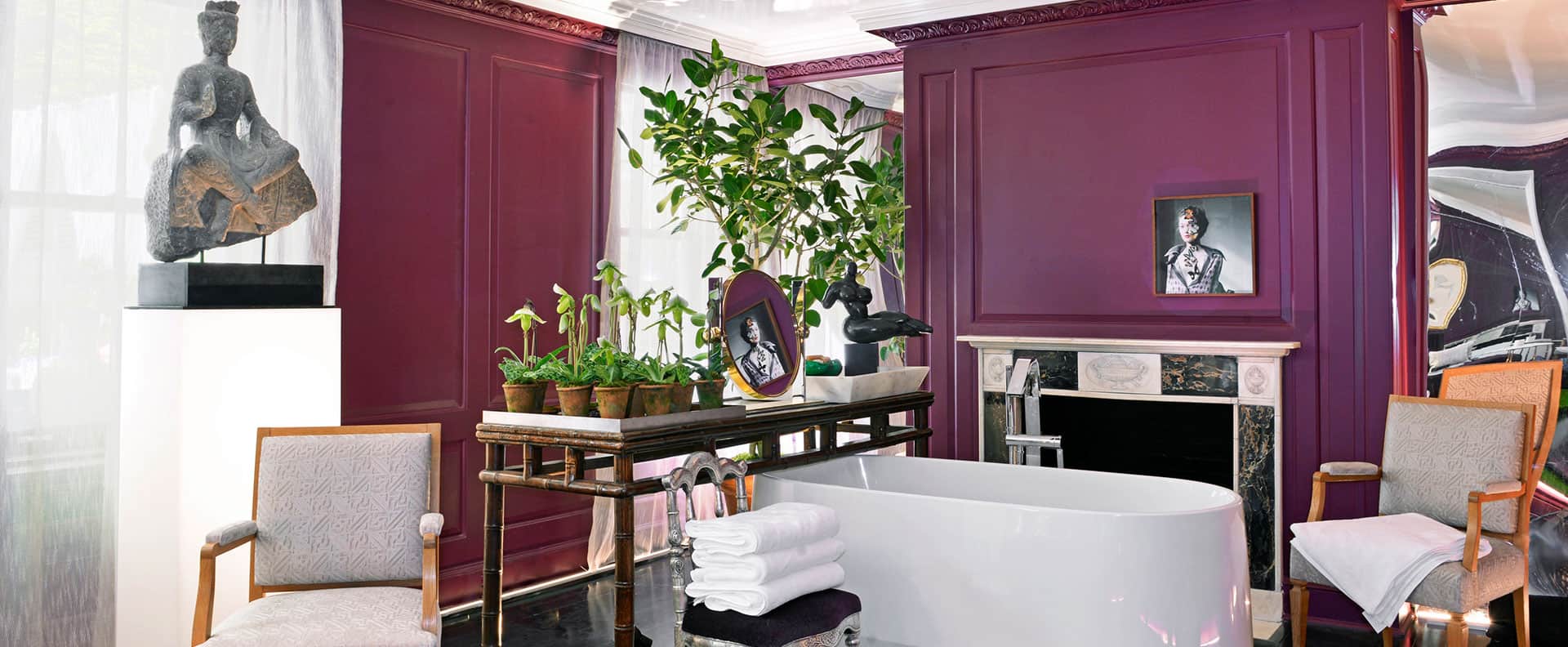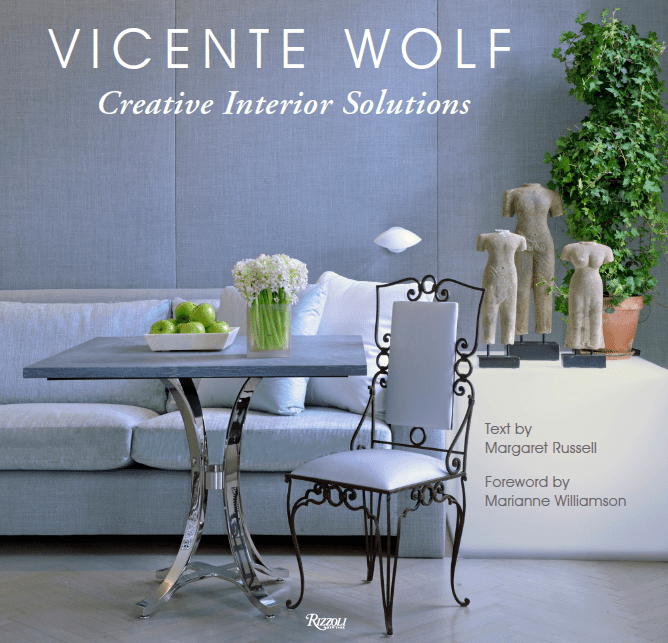 Available Now
Creative Interior Solutions
The 5th Book by Vicente Wolf
Author: Vicente Wolf and Margaret Russell
Foreword by Marianne Williamson
In this book, celebrated AD100 designer Vicente Wolf shares the expertise he has honed over forty plus successful years in the business. Wolf's work is characterized by a passion for integrity and simplicity; a sophisticated sense of space, color, and ease; masterful handling of furniture, fabrics, and art; and the use of rare antiques and exceptional handcrafted pieces (many acquired on annual globe-trotting adventures). This new volume distills his knowledge into wide-ranging and easily applicable recommendations. Organized topically and illustrated with Wolf's own photographs, the design principles are engaging, absorbing, and above all practical—from coping with the challenges inherent in life transitions to overcoming space and budget limitations to working with art and other collections and remaking outdated spaces. The book also includes an in-depth look at Wolf's own loft in New York City and how he designs for himself.
Meet Vicente Wolf
For decades, Vicente Wolf has been at the top of the interior design world, known for his inspired residential, hospitality and commercial interior design.  For the past 45 years he has perfected the vocabulary of modern design with a strong reference to the past.  When he is not guiding his design team, he takes photographs, gardens, attends the theater, visits museums and travels to remote corners of the world.
Vicente is a delightful combination of funny and dead-pan, hard-working yet an escapist, political and unconscious, political and concerned – all mixed into a Latino interior and covered in a shell of New York sophistication.
Read  more …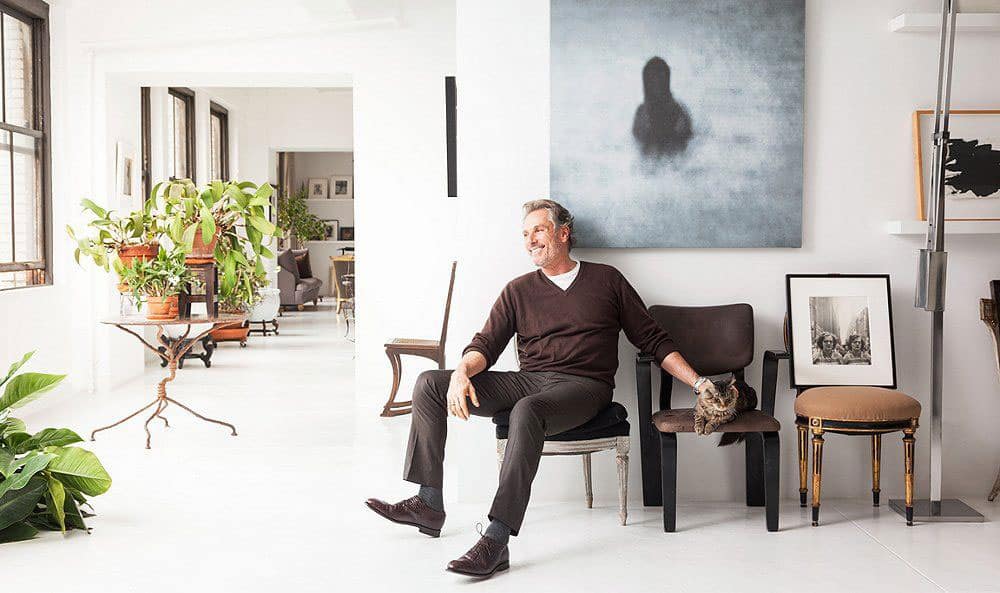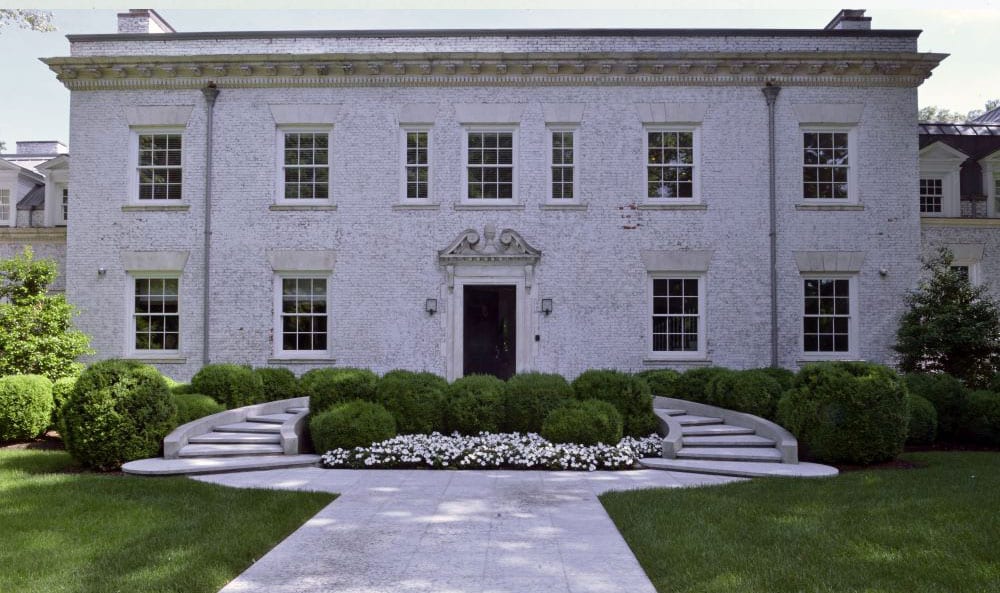 Residential Design
For over four decades Vicente Wolf has fostered the global development of his brand through a simplicity-driven principle that intermingle his many creative endeavors.  He is known for incorporating authentic, globally sourced artifacts into modern décor in a restrained, elegant aesthetic capturing a sense of earthy charisma and timelessness.  Wolf's spaces 'travel' through time and remain relevant and meaningful environments for his discerning client roster.  Notably, he has designed homes for Ralph Pucci, Julianna Margulies, Preston Bailey, Twyla Tharp, Clive Davis, Chita Rivera, Prince and Princess Von Furstenberg and Bryan Cranston among many others.
View Our Residential Design Gallery
Commercial Design
As a sought-after interior designer, Vicente Wolf has built a reputation through commercial commissions.  With his customary Wolf flair for mixing contemporary design elements with vintage and tribal pieces, Wolf has created restaurants, public spaces, hotels and apartment buildings around the world. From fine dining and casual restaurants at Wynn Hotel Casinos, the MGM Grand and Luxe Hotels to the lobby and public spaces of Manhattan House in New York City, to the apartment complex in Tbilisi, Georgia to the Liberty National Golf Club in New Jersey, to the offices of Arista Records, Wolf is a celebrated designer for his commercial projects.  Wolf has proudly won the James Beard Award for restaurant design.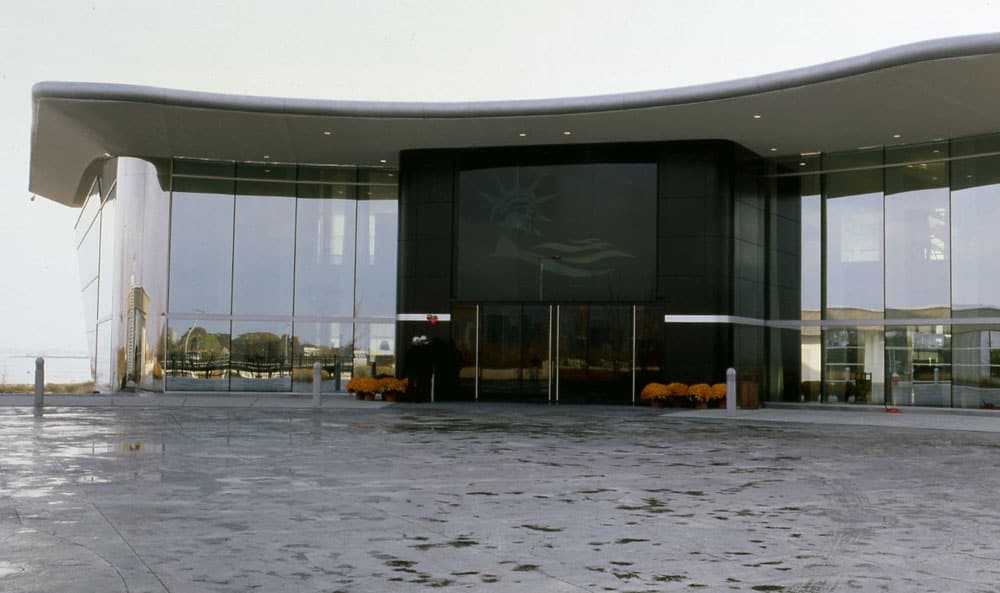 "Vicente Wolf's vision, creativity, and timeless sophistication is without peer in the world of interior design. Vicente Wolf has delivered warmth, soul, and a wow factor to each of our unique projects. We depend on Vicente's judgement and experience, and appreciate his passion for excellence, his willingness to think out of the box, and his sensitivity to our needs. He is a trusted friend of ours."
– Lauren and Craig N.
Clients, Amagansett and Scarsdale
"Vicente's work intrigues me as a designer.  He has an intuitive sense of scale and color in the spaces he designs, as well as an ability to incorporate worldly styles he's experienced from his travels.   Since the early days of launching MILIEU magazine, Vicente has always been an avid supporter of our vision, submitting his work to be published for our readers, a true testament to his character and love for design."
– Pamela Pierce
Editor-in-Chief, Milieu
"Vicente Wolf's sensibility is like no other: it's quiet yet bold, luxurious yet down to earth. His spaces are pared down and calming but don't let that fool you — they are incredibly seductive at the same time. Wolf is a master of the mix and is able to combine different styles and eras the way a painter mixes color on a canvas to create something thoroughly original. Like great art, his interior design evokes emotion and thoroughly transforms how you feel."
– Dara Caponigro
Creative Director, F. Schumacher & Co.
"Vicente Wolf's interiors are as fresh and original today as they were 30 years ago.  Not an easy accomplishment."
– Ralph Pucci
Ralph Pucci International
"Vicente Wolf has designed important restaurants for Wynn resorts in Las Vegas, Macau, China and Boston.  In each case they have been our most popular restaurants; designed so attractively and timeless that they have all endured beyond the days of other restaurants in their class.  Vicente and his talented team have been the most collegial professionals in forming a true partnership with both our design team at Wynn Design and Development as well as with our operations management group within Wynn Resorts.  We return to Vicente and his team as first choice when selecting restaurant design partners for our properties because of the superior results as well as their highly cooperative working methods.  Vicente Wolf Associates has earned my very highest recommendation."
– Roger P. Thomas
Executive VP of Design, Wynn Resorts, LTD
"I've worked with Vicente Wolf in making my two homes and my offices havens of comfort and timeless pleasure.  After more than two decades of occupying each space, I wouldn't change even a pillow!  I couldn't give a higher designer recommendation to anyone."
— Clive Davis
American Music Executive and Producer
"I have known and worked closely with Vicente for almost 15 years.  That he is a remarkable artist is without question.  However, as someone focused on how creative businesses operate and thrive, I have been impressed, time and time again, with his surefooted ability to read situations and people and make decisions with confidence.  Vicente has the unique ability to understand purpose and intention and has built his business around just that. Brilliant."   
— Sean Low
The Business of Being Creative